Costa Rica Volunteering – Your cool Costa Rica time 2023 can start, and is waiting for you!
We are still looking for a volunteer for our Jungle Lodge, starting now or for later.
Animals and tropical plants, and a chilling atmosphere.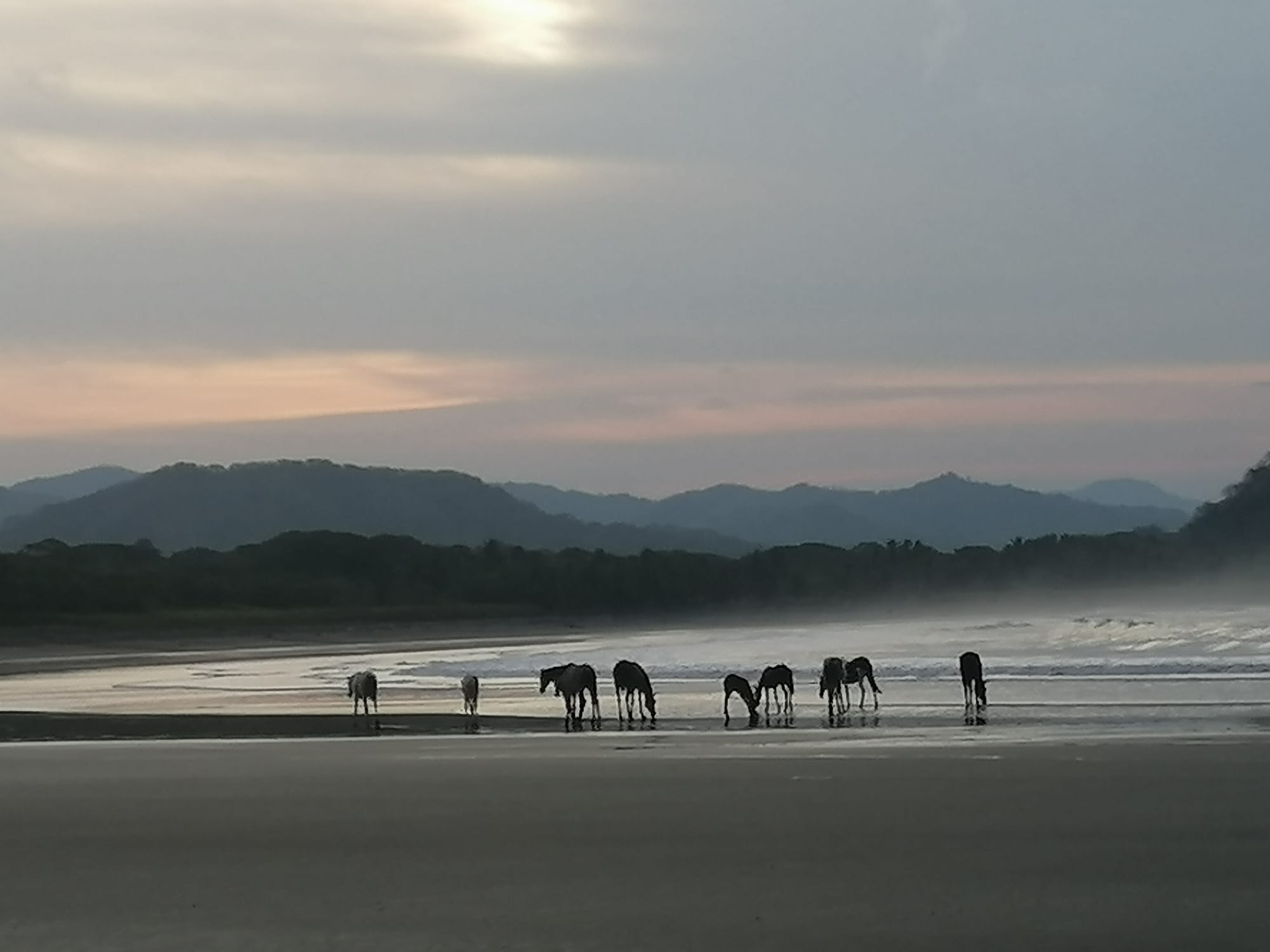 Costa Rica Volunteering  in Jungle Lodge
You could help for a while in the Blue Zone Lodge, a lodge in Costa Rica Samara near Playa Buena Vista, Sámara, at the nature reserve. The lodge Costa Rica offers free lodging and meals in exchange for working at the lodge. The Blue Zone lodge near Playa Buena Vista, Samara is located next to a nature reserve with turtles.
A Jungle point in Costa Rica Samara, an open spirit lodge near the Pacific Ocean. A small unusual natural paradise with lots of animals and tropical plants.
Costa Rica Volunteering – How to become a volunteer ?
How to become a volunteer in a safe destination like Costa Rica?
Once you type in the Google search, you will come across many different organizations that want to support you in your volunteer work – of course for a significant fee. You will quickly find a multitude of offers. Brita however, wants to make itself on the search and save money. Unfortunately, most organizations promise more than they deliver and will only take care of you until you arrive on site. Then you have to manage on your own.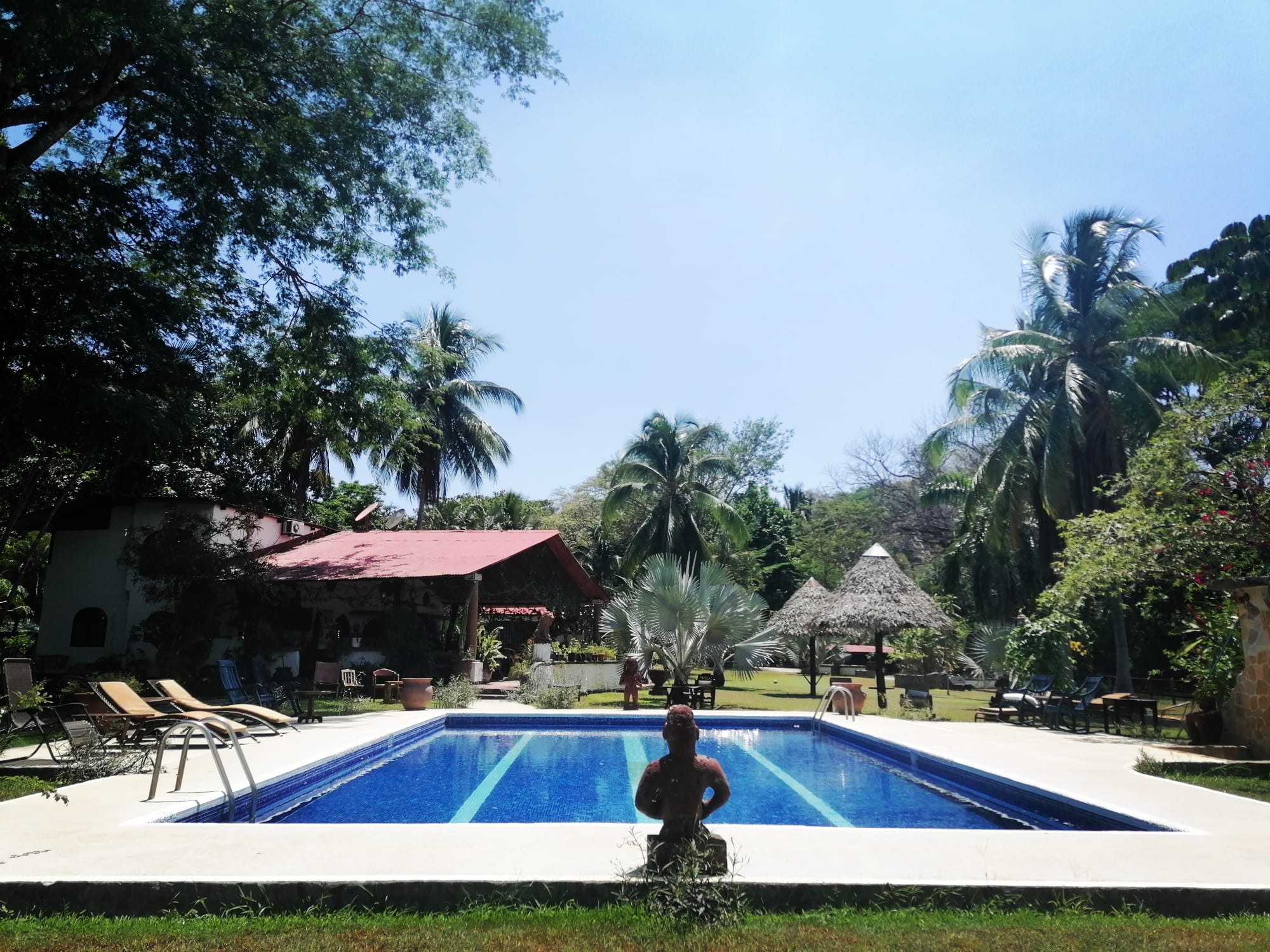 Costa Rica is considered a safe country to travel. Since English is spoken throughout the country, you will be able to get around everywhere.
This is what we want from our volunteers
You should be at least 18 years old and at best already have some experience in the hotel business, gastronomy or a similar field. But this is not mandatory.
Good English and Spanish skills are recommended but not mandatory but you must be outgoing, open and friendly. Just write us in which period you would like to come. In the next step we will contact you to make an appointment for a phone call to get to know each other.
Apply now or later – Costa Rica Volunteering
If you want to become a part of our team just send us a short mail and let us know who you are, what you can do and why you fit in. You are welcome to send us your resume and photo. Don't forget to tell us the period you are available for, so we can check if we still have capacity. The minimum period is one month. Maximum time is 6 months. It is of course possible to leave the departure date open for the time being.
We will be happy to answer all your questions about the position by mail or Whatsapp.
Costa Rica Volunteering – The Tasks
The Tasks for our volunteers very a lot during the seasons. We also consider your ability's and interests. Your work could include the following fields : restaurant and reception service, gardening, painting, marketing, website maintenance …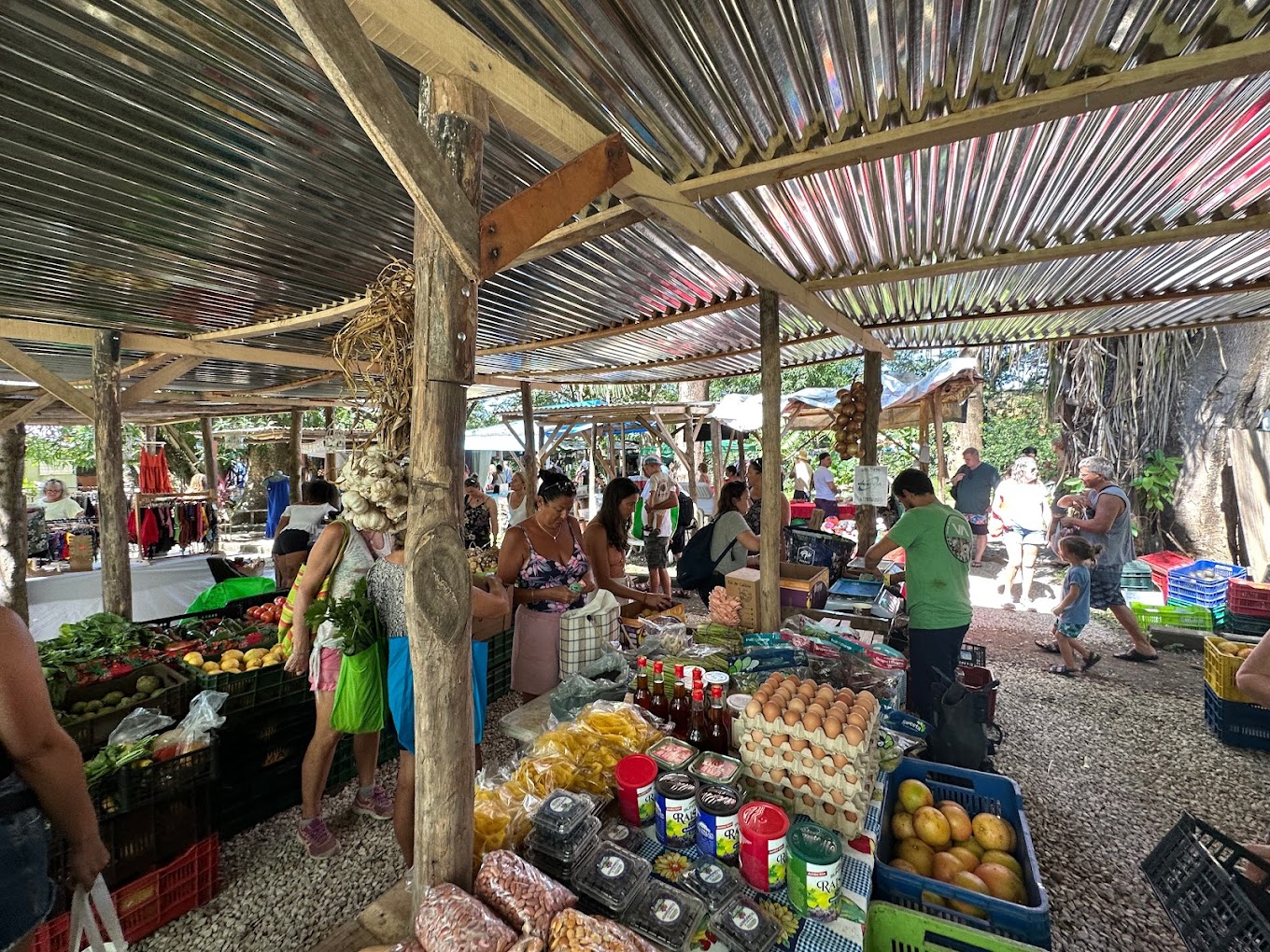 During the high season from November to April the hotel is mostly fully booked so there will be more service tasks. In the low season we take some time to update the rooms and property and the website. If you have any special interests and talents let us know.
Free Time during Volunteering
You will have enough time to explore the beautiful beaches in Samara. The nearest beach from the hotel is the Playa Buena Vista. You can here the waves from your room. It is a 10 minute walk. The next beach is the Playa Barrigona just 10 Minutes by car away. The white sand beach has beautiful clear water and a waterfall. From here you can see a beautiful sunset.  The Playa Samara is located right at the center of the famous beach town and offers a lot of restaurants and bars.  The Playa Carillo is located south from Samara and famouse for its beautiful bay with lots of palm trees.
An intern for the lodge in Costa Rica
we are looking for. The lodge near Playa Buena Vista, Sámara is located in the middle of the nature reserve.
Internship with minimum 3 months. The fields of work are marketing, service, tour guiding in the field of tourism.
Volunteer work Costa Rica Lodge
Contact Blue Zone Lodge Costa Rica Guanacaste near Samara
volunteer program in costa rica jungle lodge
the happiest people in the world
Costa Rica is not an island – Blue zone. and here live the happiest people in the world despite, as in all the world usual …
volunteer for a day in costa rica – come over and expirience a day in a costa rican business in a nature reserve
volunteer organizations in costa rica – there are many organizations that offer programs in the fields of animal and nature protection like ivhq costa rica but there are mostly more expansive than a normal backpacker trip would be
costa rica service trips high school students – family volunteer opportunities costa rica