Apartments and Rooms beach Samara Buena Vista
Our hotel lodge Paraiso del Cocodrilo  offers comfortable Apartments and rooms . All Apartments and rooms have hot water.
The rooms are provided with air condition or ventilators a fridge and separate bathroom. The apartments also offer a private garden or terrace and a kitchen with a gas stove and fridge.
You do not know how to find us? See here for contact and way description !
take a deep breath and you will get the blue zone feeling
Enjoy a drink on your garden terrace from where you can watch the Costa Rican world of plants and animals. And Reed a book on the lodge pool or one of our hammocks in the jungle garden. Of course we also got perfect Wifi.
bungalow apartments and rooms – apartments in costa rica
For a long time now, the beach resort Sámara has been a tourist destination for many tropic lovers. Apart from the beach, you can easily reach the jungle and vulcanos that are located not far away.
Our calm spot allows you to be in the heart of action in Sámara in a few minutes or if you prefer, to relax on the miscellaneous beaches where the only noise comes from the waves of the ocean.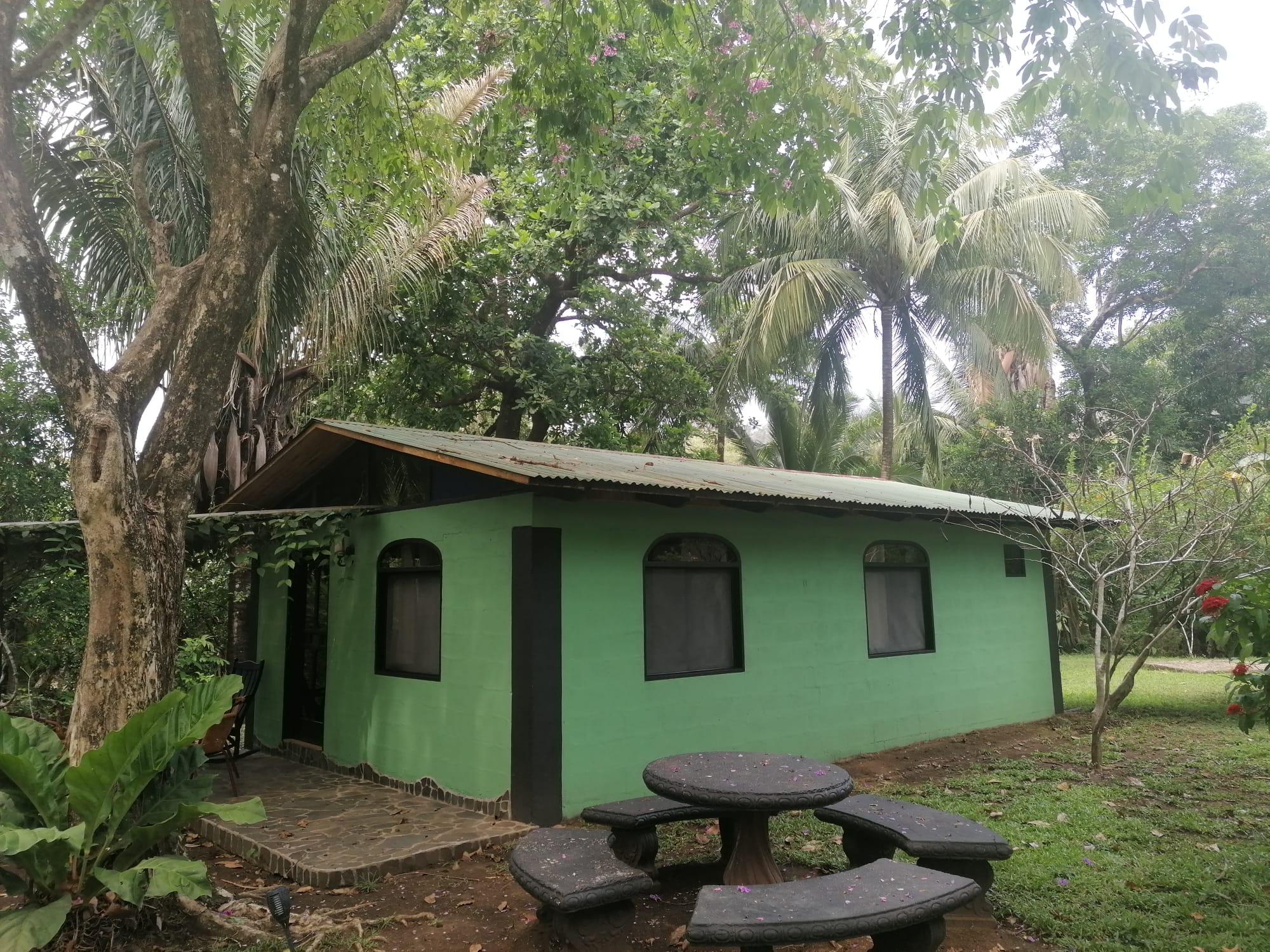 Apartments for 4-6 People
Our Apartments have two or three double bedrooms depending on the category. All rooms have air condition and ventilators, private bathroom and kitchen. The kitchen consists of a gas stove with all necessary cooking ware, a fridge with a freezer, mixer and a coffee machine. So the Apartments are decently suitable for long term stays and family's. Every Apartment has its own terrace with a comfortable sitting area where you can chill, eat or play a game. The Rooms are all distributed around the property so you will have enough space and privacy.  Take a walk around our jungle and spot lots of colibris, iguanas, monkeys and coatis.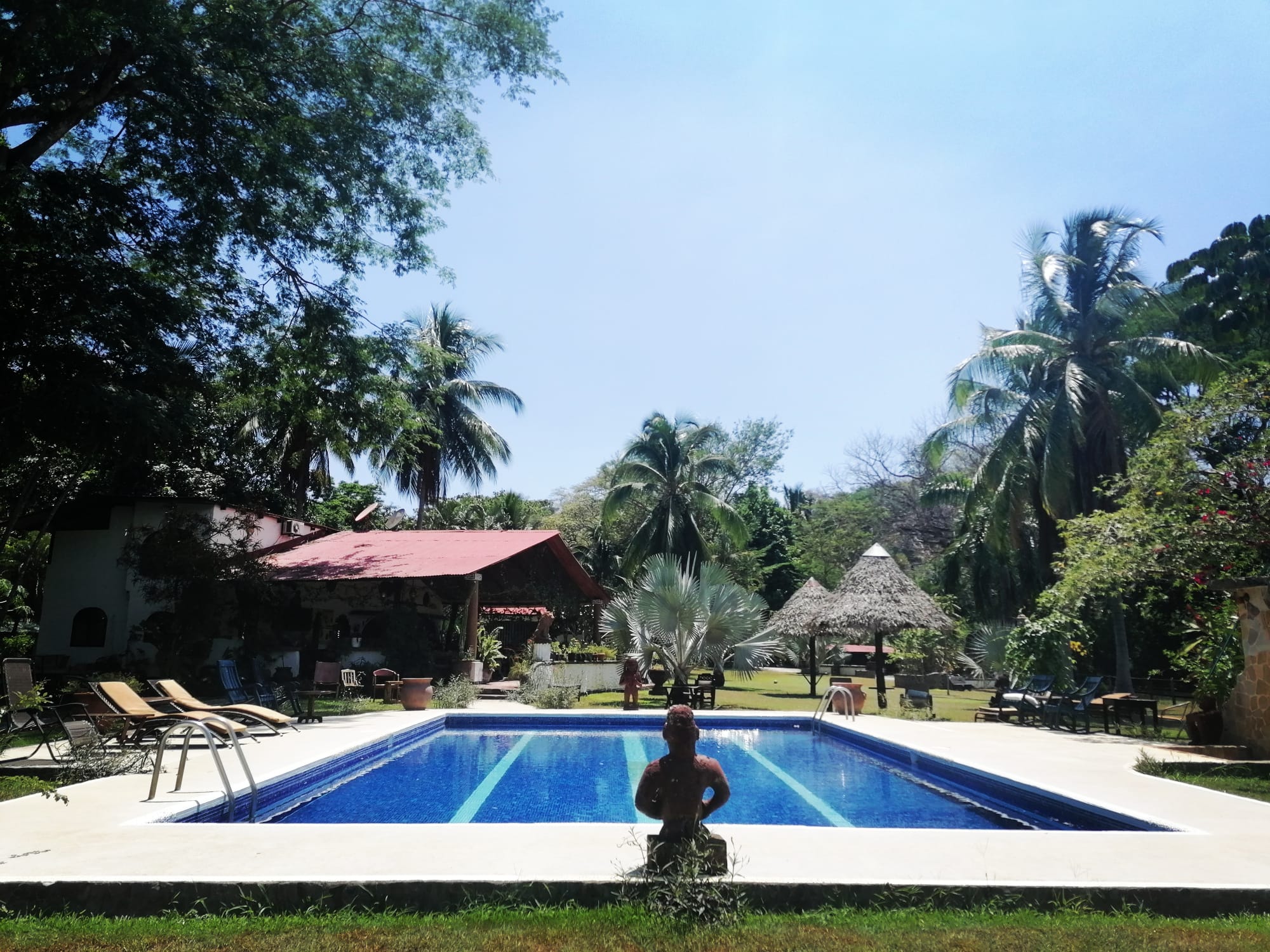 Costa Rica 1 bedroom Apartment – The Large Apartments with six beds also have cartons that you can use optionally to provide some more privacy.  Cheap Apartments in Costa Rica doesn't have to be small. Our Apartments have plenty of room for large family's.
We also have an Bungalow that fits six persons in three double beds, with a private kitchen and bathroom.
Double Bedrooms for 4 Persons
The double bedrooms have two double beds and room for four persons.  All rooms have ventilator a fridge and a private bathroom. The rooms have as well a own terrace with a individual sitting area.
Those rooms do not provide a kitchen but we have a nice little restaurant at the lodge that offers breakfast, lunch, dinner, drinks and cocktails. We cock everything fresh with organic ingredients.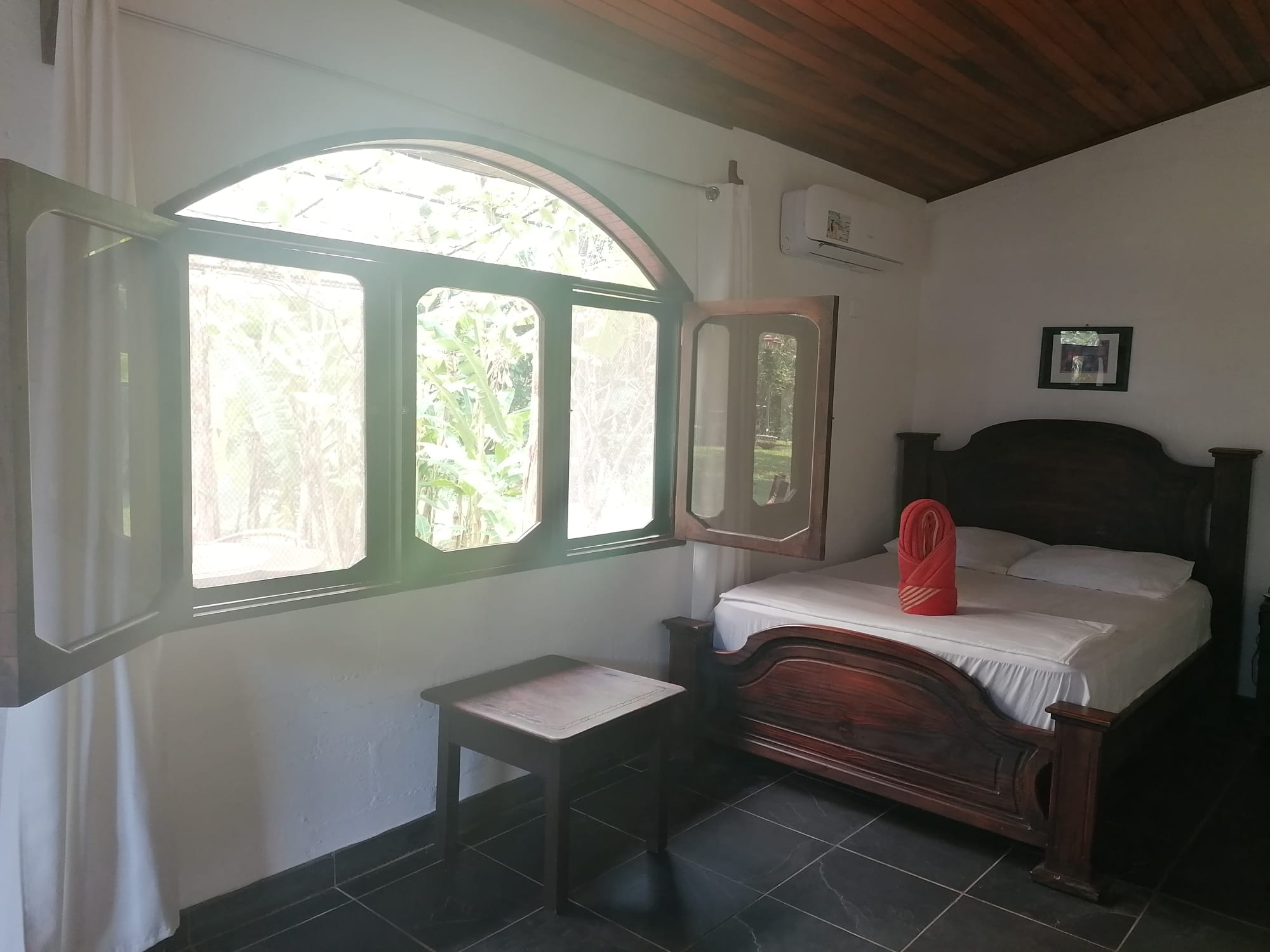 apartments for rent in costa rica near the beach. Hier we have the latest Costa Rica Trends 2022 for Ecotourists
costa rica apartment rentals monthly – our apartments are suitable for long term stays. If you are interested just send us a message and we will give you further inflammations.
costa rica apartments for sale